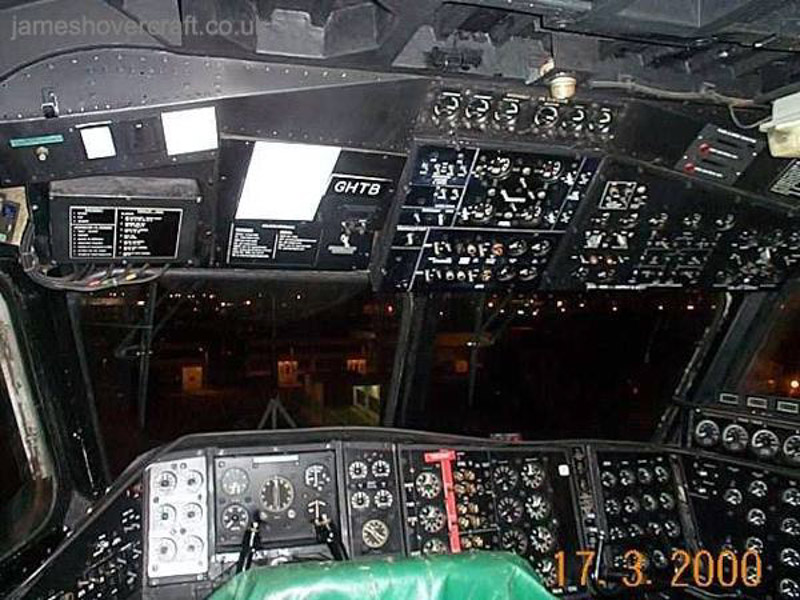 << Gallery start | < Previous image | Back to SRN4 systems tour page | Next image > | Gallery end >> (image 10 of 42)
The main instrument panel of the cockpit. More detail of the various instruments is available in the Cockpit Tour page which comes next in the tour, but a brief run through of the systems from top left to bottom right, starting with the overhead panel, is:

Fuel system, Electronic System; Flight control position indicators, Directional equipment, Propeller pitch, Main Engine instruments (turbine RPM, compressor RPM, exhaust gas temperature), Hydraulic system, Gearbox statuses. (James Rowson).