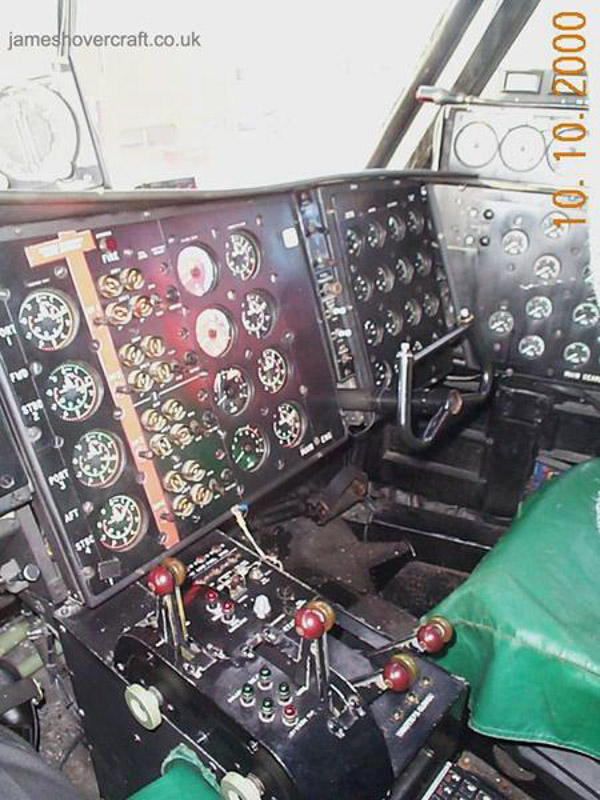 << Gallery start | < Previous image | Back to SRN4 systems tour page | Next image > | Gallery end >> (image 9 of 42)
Here a view of the control cabin as seen from the pilot's seat, you can see the control column - with four degrees of motion: left & right controlling pylon movement (+/- 30° from normal), in and out controlling hoverheight and propeller pitch amount interchangeably.

Also seen are eight red/brown levers. These control, from left to right: Propeller pitch on each propeller: Positive, Zero and Negative; Engine throttle from idle to full power. A selection switch also exists to control whether all four pylons would move synchronously, or whether just the rear two pylons would swivel.

At the bottom of the two foot wells are the rudder pedals, controlling the angles of the two rear fins to the airflow.

The pilot and first officer's control column and rudder pedals are mechanically linked to each other, guaranteeing synchronous operation at all times.

More detail on each of these controls is on the Cockpit Tour page. (James Rowson).