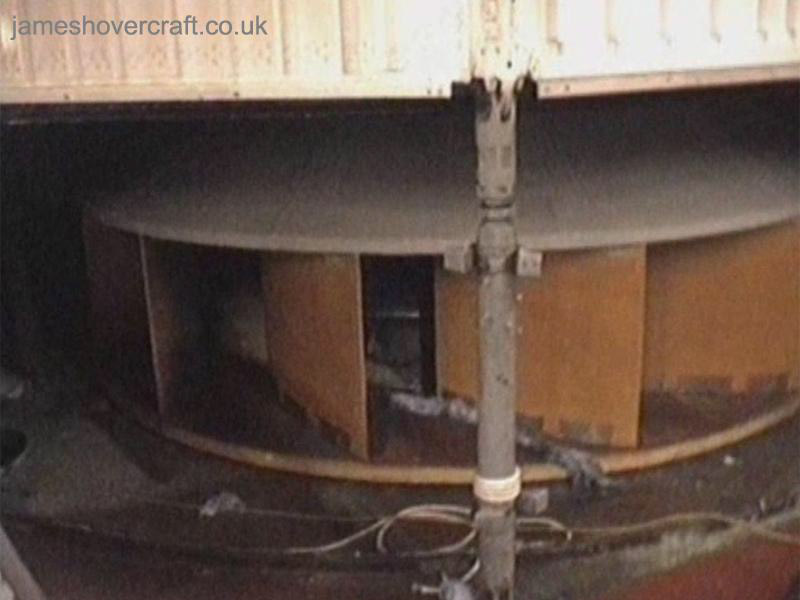 << Gallery start | < Previous image | Back to SRN4 systems tour page | Next image > | Gallery end >> (image 30 of 42)
The world's biggest lightweight centrifugal lift fan. One of the four seen here in position on The Princess Margaret during maintenance.

The access door to the left of the fan pictured in the lower image allows engineering access to the drive shaft and gearbox assemblies, as shown previously on this page. (James Rowson).