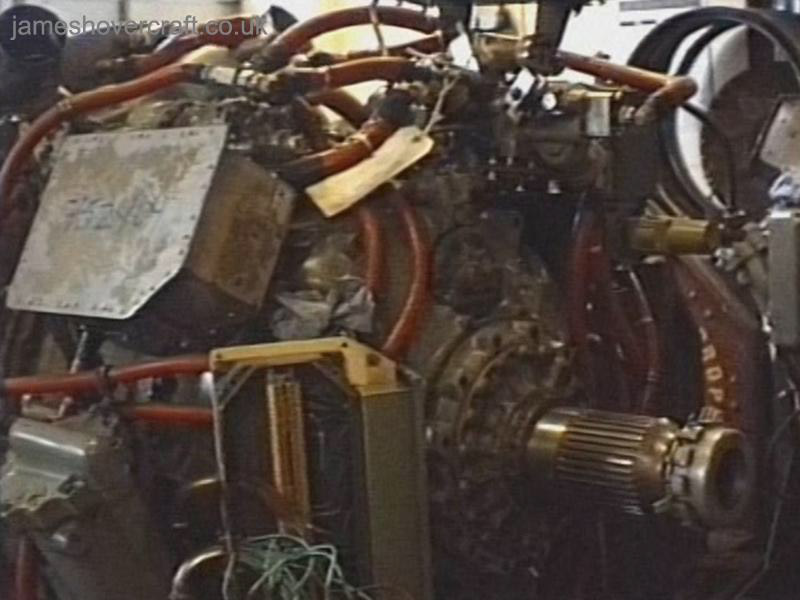 << Gallery start | < Previous image | Back to SRN4 systems tour page | Next image > | Gallery end >> (image 18 of 42)
The Rolls Royce Proteus marine gas turbine engine used on the SRN4s. Mk I and II craft used a less powerful version of the Mk III craft but the basic engine is the same. Engine details can be found in the SRN4 section.

This photograph shows the various fuel pipes (red) and their servo control valves leading to the eight combustion chambers on this gas turbine, as well as the output spindle onto which could be attached the main drive shafts of the craft. Nominal speed of the engine output shaft during cruise was 11,500rpm, with 10,750rpm on the turbine and 11,100rpm on the compressor. (James Rowson).