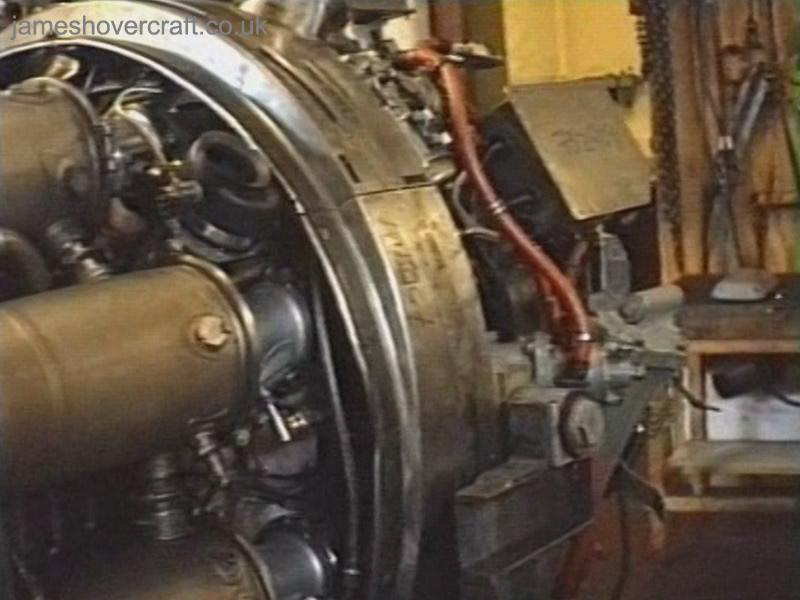 << Gallery start | < Previous image | Back to SRN4 systems tour page | Next image > | Gallery end >> (image 15 of 42)
A view looking toward the drive end of the engine, showing (partially) three of the eight inter-linked combustion chambers. Fuel and air mix flows right-to-left in this picture, igniting by means of igniters in a few of the cylinders, and the flame allowed to propagate through to non-igniter cylinders by means of two flame ducts on each cylinder. You can see these in the form of grey pipes connecting each combustion cylinder.

Fuel is injected at the head of each cylinder at high pressure and mixed with high pressure air from the compressor by means of a fan-shaped device at the intake. Combustion occurs and the fuel/air mix expands down the cylinder (toward the left here), and is output onto the high pressure turbine at its end. It is the output from this turbine which drives the compressor, and provides useable power to the drive shaft, hydraulic systems and electrical generators. The engine exhausts via an exhaust pipe out of the back of the craft. (James Rowson).