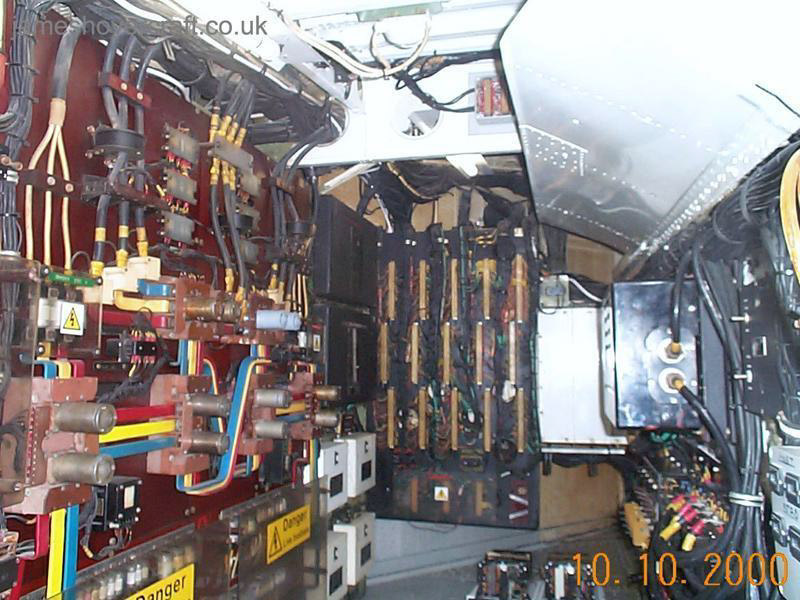 << Gallery start | < Previous image | Back to SRN4 systems tour page | Next image > | Gallery end >> (image 13 of 42)
From this picture of the same bay, but this time on the forward bulkhead of it, you can see that the craft's systems operate on AC 3-Phase power, that is the red, yellow and blue 'channels' seen. Each of the APUs generate electricity for the craft via integrated drive generators (IDG) and constant speed drives (CSD), similar to the systems found on most jet aircraft.

The power generated from these IDGs was then fed, via isolator switches controlled from the cockpit, into the main high voltage AC busbar, and from there via transformer rectifier units (TRU) onto the low voltage DC busbar. The AC busbar is used to power the flight control instruments, hydraulic actuators, and the loading doors/ramps. The DC busbar provides power for domestic systems such as lighting, radio and intercom.

I'm not sure as to the operating frequencies and voltages of the electronics system but they will probably be in the range of 415v (AC) at 200Hz and 30v (DC). (James Rowson).