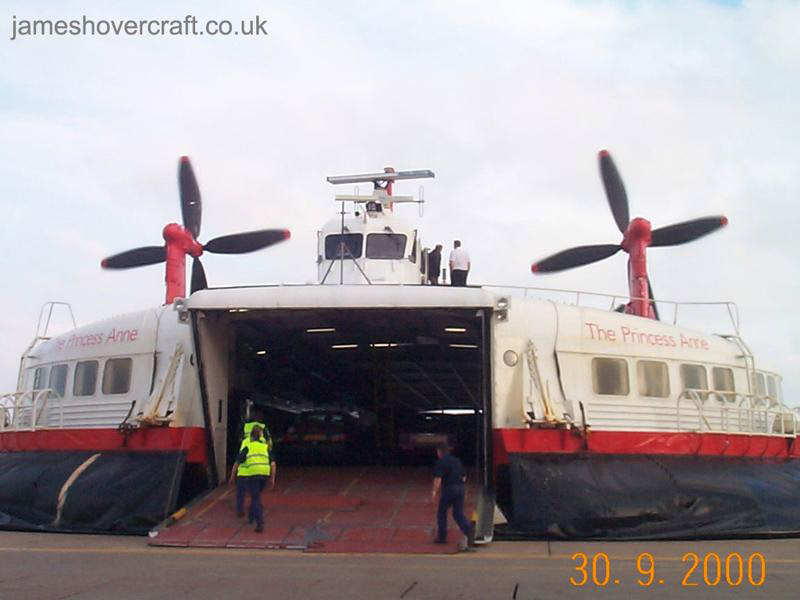 << Gallery start | < Previous image | Back to SRN4 systems tour page | Next image > | Gallery end >> (image 2 of 42)
Bow ramp in the down position, as seen from the front of the craft. Cars, vans and coaches all load from here, as do the supplies trolleys for in-flight service such as those carrying the duty-free. The skirt in this picture is still slightly inflated as the craft had just arrived from France. Note the cars all facing away from the shot, ready to exit through the rear doors (pictured later).

Also note that the skirt appears to have a hole in it on both sides of the ramp. For correct alignment with the car deck, the ramp had to go through the level of the skirt (on Mk II and Mk III craft). For this, a closeable seam had to be added to the skirt to allow it to fold down whenever the ramp was lowered, yet seal up upon raising of the ramp. (James Rowson).